Project 55 is going to be our biggest, baddest coolest resto ever. This 55 will be big blocked, backhalved and setup for some serious street duty.
The 55 will feature a 486 Big Block Chevy, a 700R4 trans, 4-wheel disc brakes and perfect paint!
Follow along as we document the progress. Enjoy.
Update 10 - Wiring
February 10 2015
Basically together and getting wired up. Everyhting will be hidden. Probably the only wires you'll see are the spart plug wires!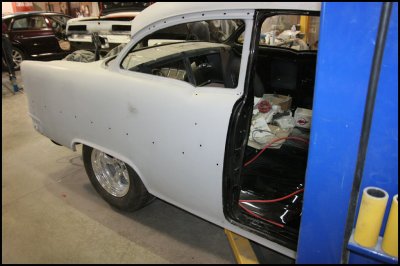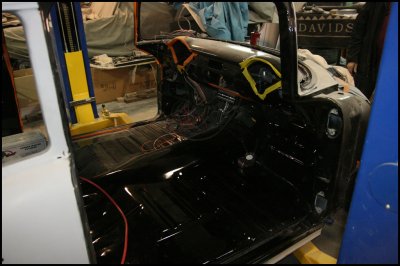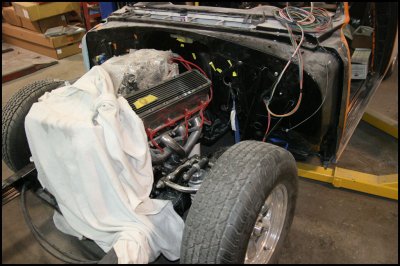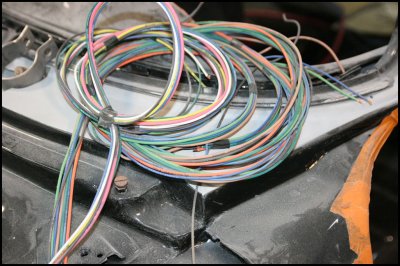 Update 9 - Primed
March 12 2014
She's all primed up!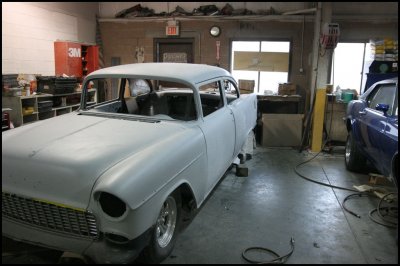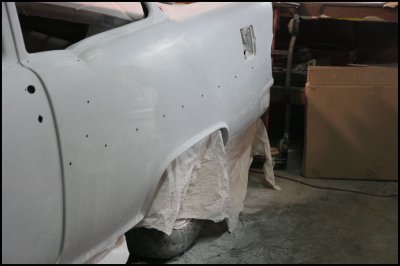 Update 8 - Chassis Mockup
August 8 2013
Fabrication and bodywork done. A few finishing touches and she'll be in for paint!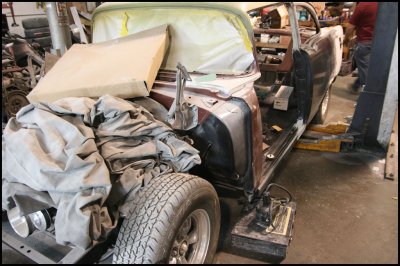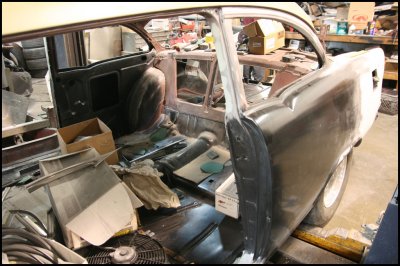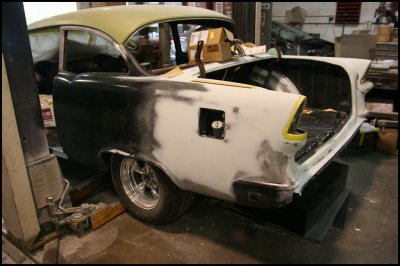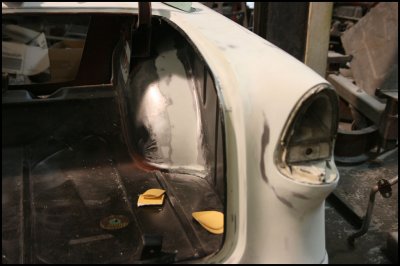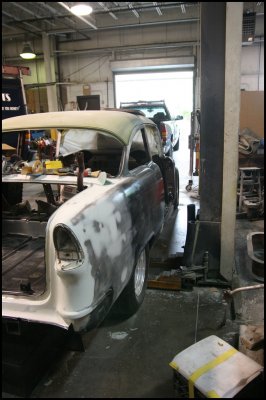 Update 7 - Chassis Mockup
September 26 2012
Back to getting the chassis mocked up. Once fabrication is complete and we are happy with fit and finish we'll break it back down for powder coat and final finishing.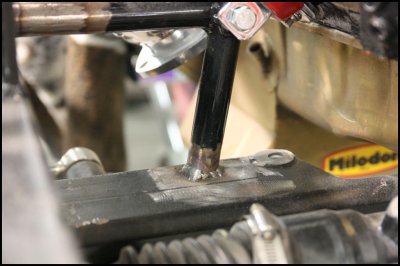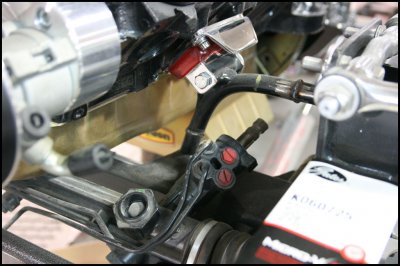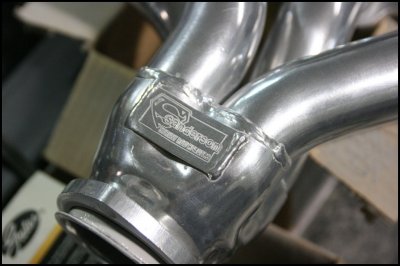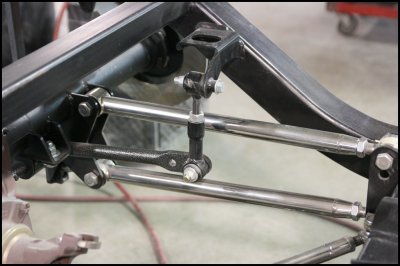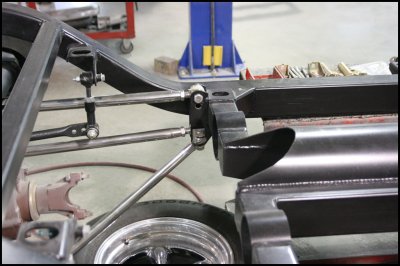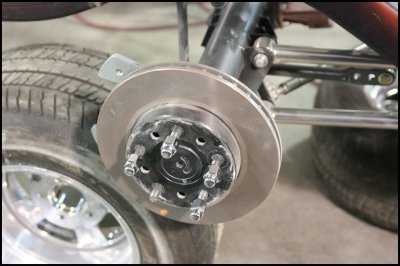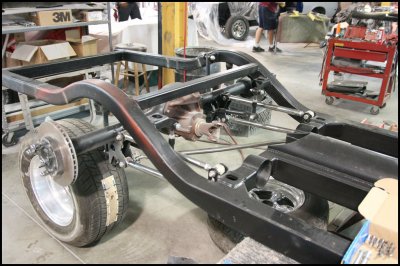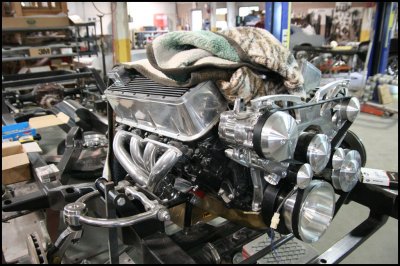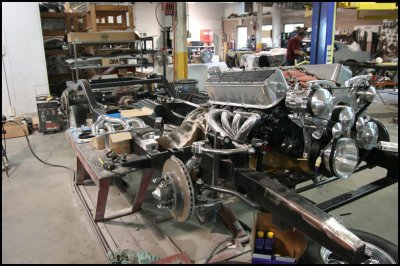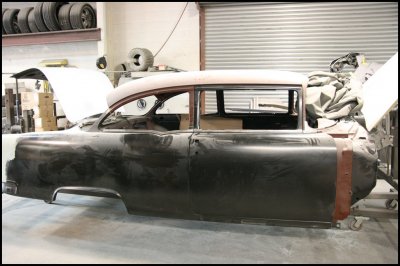 Update 6 - More Bodywork
December 07 2011
Slow and steady wins the race. We're getting there...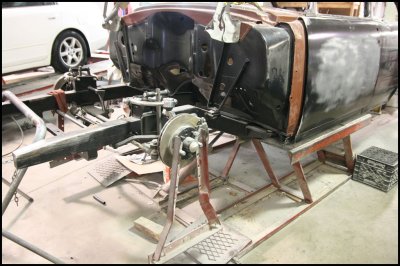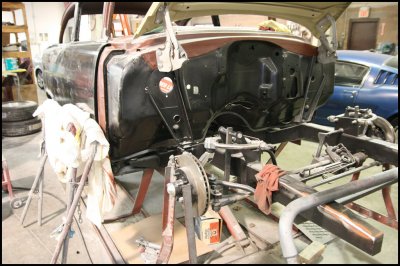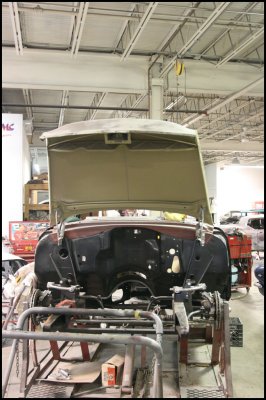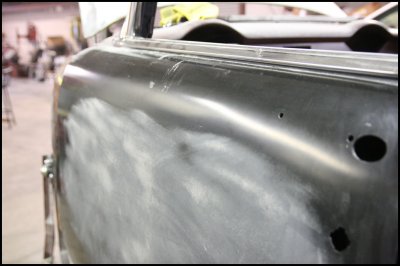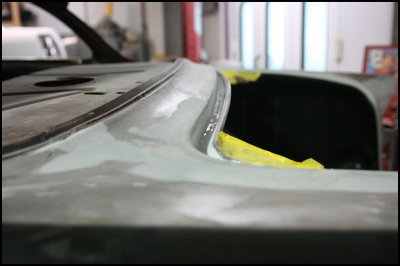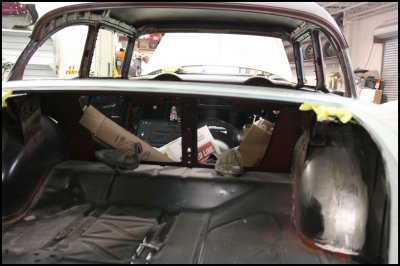 Update 5 - Bodywork Progress
November 15 2011
All the body panels are being perfectly fitted and bodywork is progressing nicely!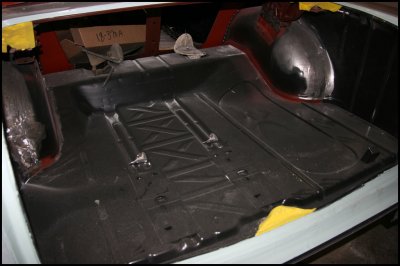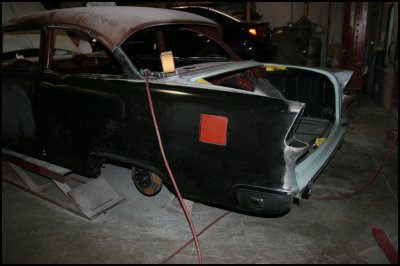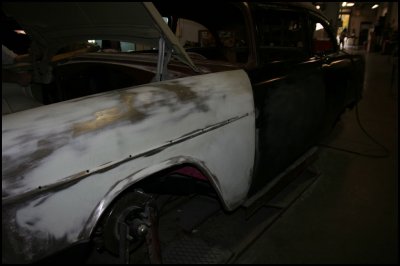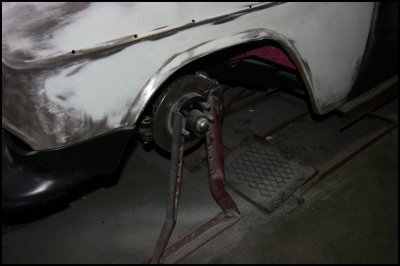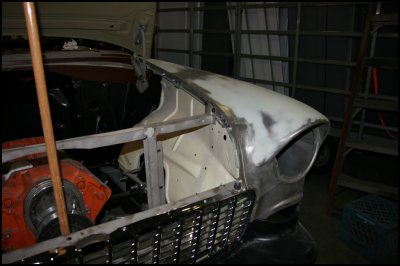 Update 4 - Rust GONE!
September 20 2011
The rust is gone and all the panels are on the car. Fitting for perfect gaps so final bodywork can be done.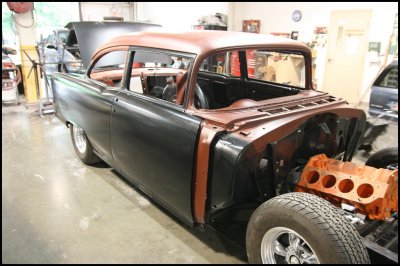 Update 3 - Chassis & Suspension
March 17 2011
The chassis is done and mock-up has started. Thanks to Mac over at Metal Specialty for an unbelievable job on the chassis - It looks sick!
Other features include a built in drivesaft safty loop and exhaust tunnels! Exhaust will be a custom 3" Magnaflow setup.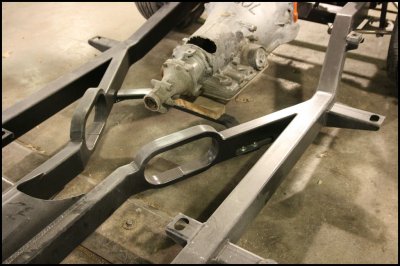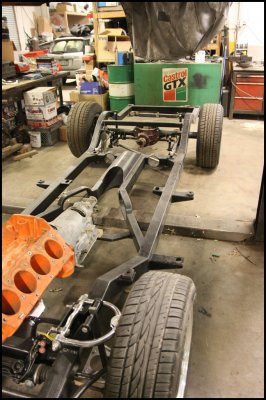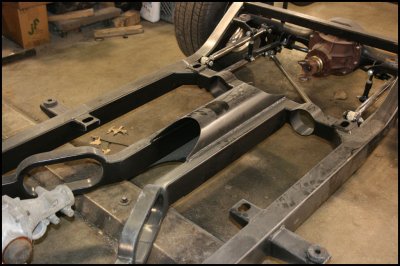 Updated Camaro front suspension is in place along with some big brakes! 4 wheel disks all around.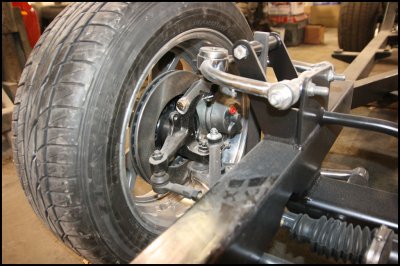 The rear will consist of a 4-link and a Ford 9"! Disk brakes here too. Gonna be a stout setup for sure.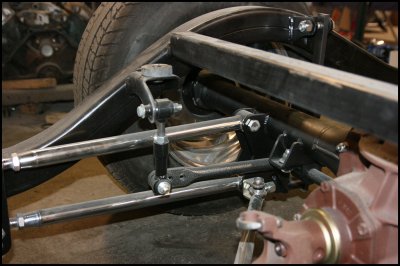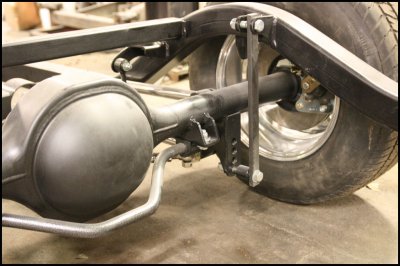 Click HERE for all of Update 3 images.
---
Update 2 - Stripping
September 14 2010

She's in bad shape right now with bodywork 1/2" thick is many places. We are going to have to do a lot of massaging to ALL the body panels.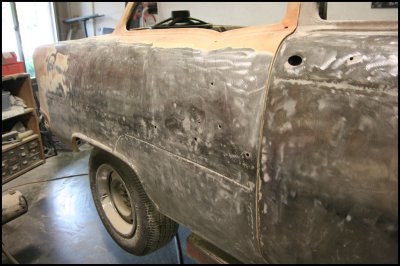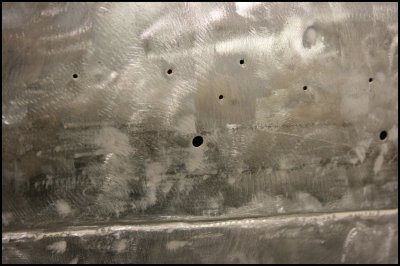 It's hard to tell but the previous bodywork is WAY too thick...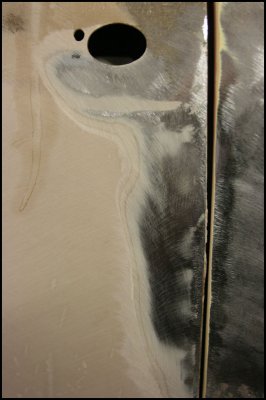 Click HERE for all of Update 2 images.
---
Update 1 - First Look
August 31, 2010

The first look tells us this 55 has seen better days. Every part of this car is going to be touched and it's going to be PERFECT when were through.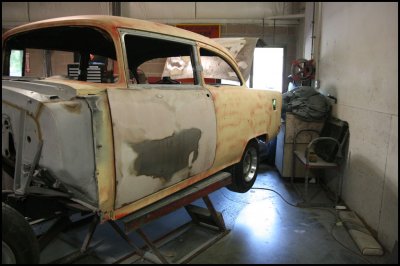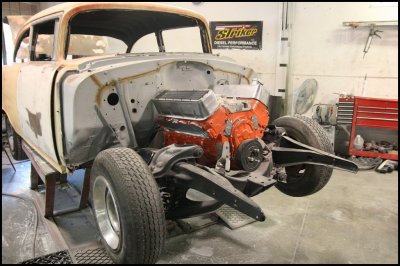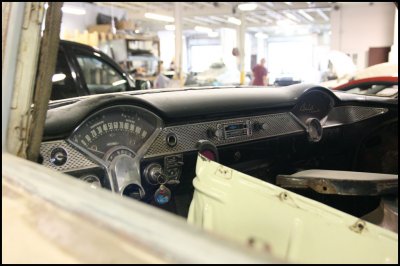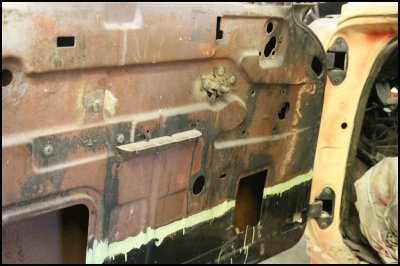 Click HERE for all of Update 1 images.